Anonymous asked: You wouldn't happen to have a large version of the photo with George standing back to back with Andrew Marr do you? Thankssss!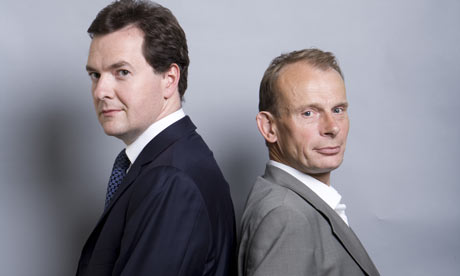 This is all I could find! If it's not what you wanted, I'm sure plenty of other followers could find it for you…
First off, George why are your pupils always so tiny?

Secondly, ooohhhh stubbly.

Third off, Why is this picture making me want to ruffle your hair?
Interesting watch George it looks very similar to Peter Mandelson's….. coincidentally I shall now post pictures of them :)
Once again his pupils are absent but slight stubble on upper lip